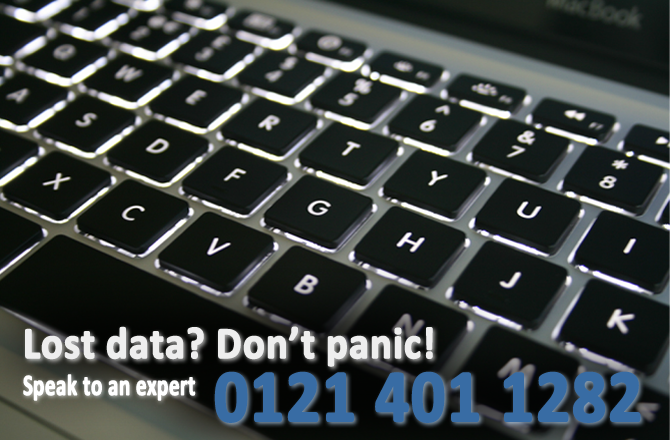 We Are Focused on Mac Data Recovery Birmingham
If you're in the Birmingham area, a Mac user and have data loss or data recovery issues, we're here to help any way we can. Call us toll-free anytime, or use our convenient contact form and we'll contact you, whichever is most convenient.
If you speak to users, or have watched the Mac vs. PC advertising wars, you know there's a running debate about which is the better system, Windows or Mac? There are obviously pros and cons, but here at Mac data recovery Birmingham, we don't focus on the type of system, rather the various way it is stored (hard drive, server, cloud, RAID) and we've targeted our resources on making certain we are (and remain) on the cutting edge of data recovery tech, Mac, PC,UNIX or Linux.
Love your Mac, and wouldn't consider switching? No problem, but your data must be stored somewhere, and should that data become damaged or unreadable, we're the people who can help. It starts with a toll-free, no obligation consult where we'll discuss (at no cost) your data recovery issues. Why choose us? Because we're specialists in Mac data recovery in the Birmingham area, we have the tools, software and experience to ensure your job receives only top notch service. All work is performed in ISO standard clean rooms with 24 hr. on-site security. Add it an award winning customer service team who are known for turning stressful situations (data loss) into positive outcomes and you've defined our company and spirit. We've done it countless times; we can do it the same for you.




Price?
We have plans to fit any budget, from the largest network, to the single home user. We also cater to emergencies when you need crucial files recovered in record time. It doesn't matter the size of your system, only that you need an experienced Mac data recovery team in Birmingham and we'll go the extra mile to prove we're that team.
Are you an experienced Mac user?
If you've been involved with Macs for multiple years, you likely already know they are very different from PCs. We're not talking about how they perform, or which is the best software, rather how data recovery is performed. Macs, unlike PCs, require specialized tools and training, not something you want your neighborhood hobbyist working on. While they may have the best intentions, it's possible they can do more harm than good. Not purposely of course, rather because they don't know the intricacies of a Mac. We do, with over 30 years of combined experience; our techs have the knowledge, certification and wherewithal to ensure your data is...
Recovered (in most cases data can be completely recovered)
Treated privately (we will never share your data)
Handled professionally (your neighborhood hobbyist won't have an ISO certified clean room, we do)
Because of this, we have a success rate unparalleled in the industry, and we regularly receive un-solicited testimonials from satisfied customers. That's not said to tout our ego, rather to let you know you (and your data) will be treated professionally, courteously and always given a cost effective price.




Make us prove it.
We hope you never need our services, but should that day occur, simply call us toll-free (from early morning to late night) and let us lay your fears to rest. The worst feeling is when you don't know the answer to.. "Have I lost my family photos?", "How will I finish the fiscal report?", "That was the best draft of my novel, is it lost?" Whatever your questions or concerns, let us answer them and ensure your data is recovered.
Are you a Mac or a PC?
We don't care about your system of choice, we do care about your data and we've built our company around this single pillar. Our pledge is ensure your satisfaction and we do that by providing..
Excellent customer service
A trained and knowledgeable staff
Flexible pricing and plans to suit the largest company or single user
The latest cutting edge tools and data recovery techniques
A Mac data recovery facility that meets or exceeds ISO industry standards
24 hour on-site security
The privacy and integrity of your data
We realize that when you call, you're only concerned about your data, we understand that.
We're concerned about two things..
We've built our reputation on meeting and exceeding customer expectations, of going the extra mile to ensure satisfaction.
Make us prove it, call us or fill out our contact form, we're eager to lay your data recovery fears to rest.